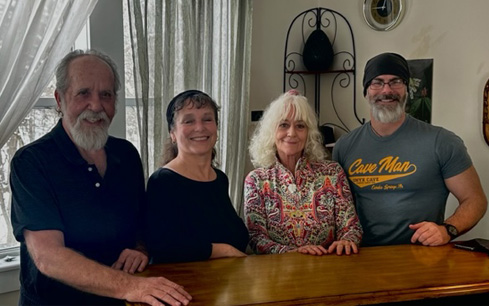 Eureka Springs Massage Therapists
Meet the Eureka Massage Center Staff
Poco Carter
Poco became a massage therapist in the year 2000, after attendeding the White River School of Massage. She combines various techniques and her natural intuition for a treatment tailored to her clients' needs.
---
Dominic Fabis
Dominic co-founded the Eureka Massage Center where he draws upon his years of training and experience. Dominic has been through various massage programs and continuing education, been a massage school teacher, and has had a succeesful private practice.
---
Heather Huber
Currently licensed as a Master Massage Therapist by the State of Arkansas, Heather is a 1999 graduate of the White River School of Massage in Fayetteville, Arkansas. Heather's current love is Thai Massage which she offers by appointment.
---
Joseph Tuttle
Joseph finds great joy in the healing that comes to every individual, if it is just to relax, find space, or to heal from past injuries, pains or troubles.